Subjects are the core for MySchool assessments. You need to have subjects to create courses, so let's look at the options available for import.
BC customers should contact your CSM as we have predefined lists for BC subjects and the corresponding TRAX code. This will need to be filtered to your institute's curriculum before import but can help save time.
If you wish to create your subjects manually this is easily achieved via subject management.
Don't forget that subjects are not limited to a year, so once created they are available until archived. Check out the bulk update options at the bottom of the article.
Import options
When importing, you must not forget that subject names are unique in MySchool. Add the class level number to distinguish them (English 1, English 2 etc).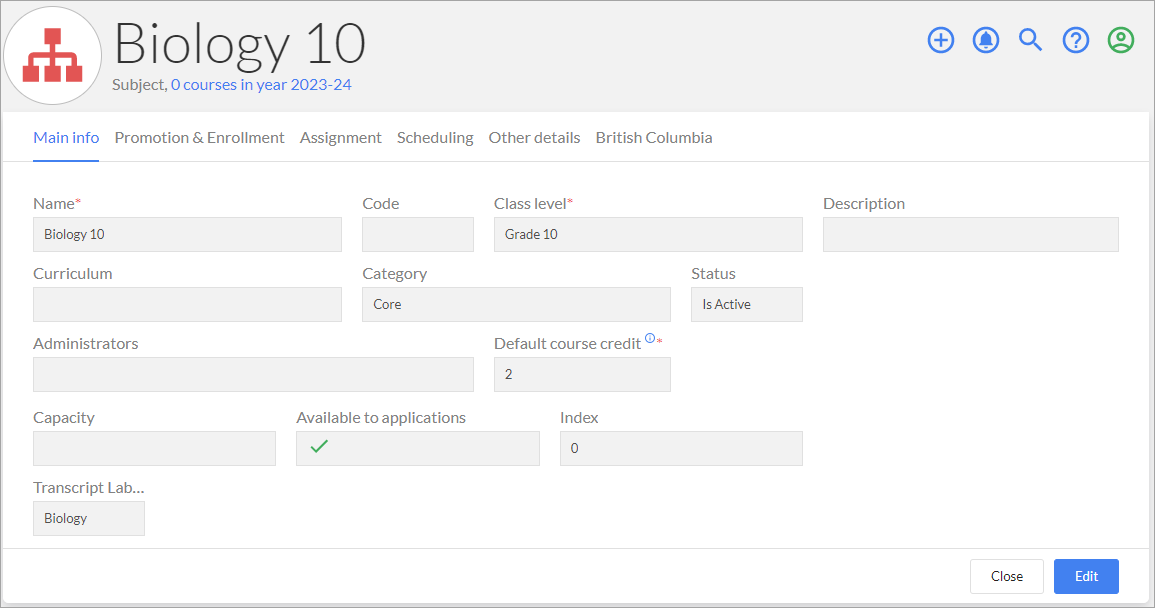 The main import options are for the Main info tab.
Subject name

(Unique)

Subject code
Class level (Name/ID)
Subject description
Legacy ID
Curriculum (As per created list options)
Category (As per created list options)
Is active (True/False)
Subject credit
Subject capacity
Transcript label
For BC-enabled systems, you have extra fields that can be imported.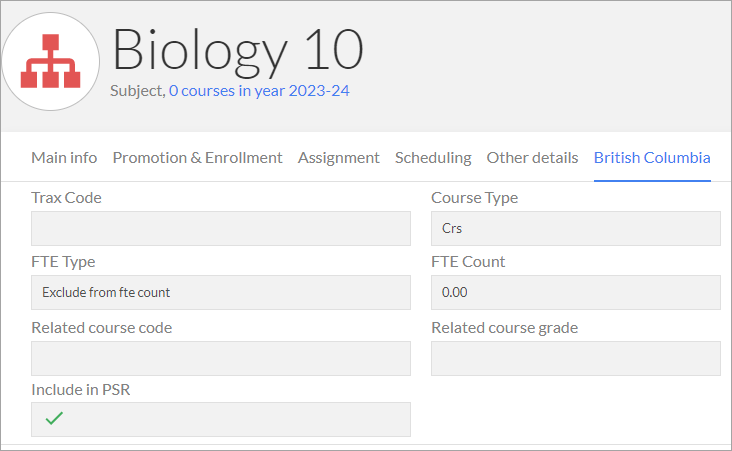 | | | | |
| --- | --- | --- | --- |
| BC TRAX CODE (Must be in valid format) | Course type (Crs, Xam, Not applicable) | FTE Type (Predetermined options) | FTE count (Predetermined options) |
| Related course code | Related course grade | Include in PSR (True, False) | |
Bulk update on subject management
If you import your subjects and need to update one of the fields, consider using the bulk update options in the subject list view. It may save you some time instead of creating a new excel to 'update existing' import option.